Pioneers in Space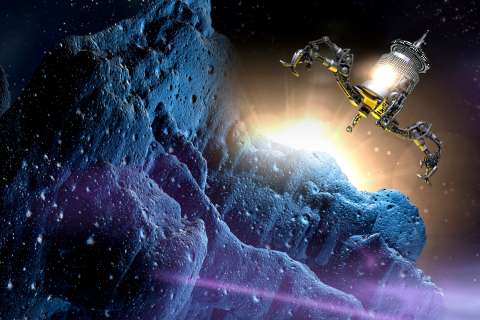 A UNIQUE LEGAL, REGULATORY AND BUSINESS ENVIRONMENT ENABLING PRIVATE INVESTORS AND COMPANIES TO EXPLORE AND USE SPACE RESOURCES
Launched in February 2016 and led today by the LSA, the SpaceResources.lu Initiative positions Luxembourg as a pioneer in the exploration and utilisation of space resources.
The identification and utilisation of space resources is fast becoming a reality, driven by a revolution in space technology, accelerating exploration of outer space and the eventual scarcity of certain resources on Earth. Building on its long history at the forefront of the commercial satellite communications industry, Luxembourg aims to play a leading role in the exploration and utilisation of these resources.
Its goal is to ensure that space resources explored under its jurisdiction serve a peaceful purpose, are gathered and used in a sustainable manner compatible with international law and for the benefit of humankind. Luxembourg's vision is built on support for advanced research activities and technological capabilities, drawing on the country's existing expertise in the space sector and its ongoing strategy of economic diversification into future-oriented high-tech industries.
The Grand Duchy is the first European country, and the second worldwide, to offer a legal framework on the exploration and use of space resources, ensuring that private operators can be confident about their rights on resources they extract in space.
More information about the legal framework can be found here.