There's more to space careers than training to become an astronaut!
Luxembourg is determined to motivate the next generation of scientists, data experts and programmers, mechanics and engineers, mathematicians, designers and entrepreneurs with the ability to turn world-shaking ideas into reality.
A GALAXY OF MATERIALS TO INSPIRE CHILDREN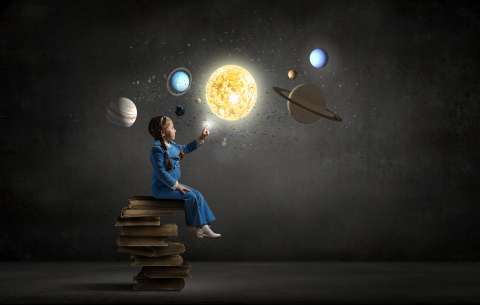 As part of the European Space Agency's education programme, Luxembourg is home to the European Space Education Resources Office (ESERO) Luxembourg. ESERO Luxembourg provides materials and curriculum projects for teachers seeking to encourage primary and secondary level students' awareness of and interest in science, technology, engineering and mathematics (STEM) and related careers, particularly related to space activities (ESERO even has all you need to build your first rocket in the classroom).

ESERO also hosts training sessions for primary and secondary school teachers, in collaboration with national partners in STEM subject education. Teacher training events are officially accredited as part of ongoing professional development qualifications.
ESERO Luxembourg is based at the Luxembourg Science Center in Differdange. The center offers a range of interactive displays, games and shows involving science and technology. Entry is free for groups from Luxembourg public schools.
luxembourg tech school
The Luxembourg Tech School is an extracurricular educational institution for students aged between 15 and 19. Launched in 2016, the school has expanded rapidly to help hone and channel the ideas and skills of the country's future digital leaders with hands-on, project-based learning in business, technology and space resources.

Students learn about game development and big data, handy for future programmers, as well as financing and fintech for budding entrepreneurs. A dedicated 12-week module on space resources includes topic areas from the basics of space mining to robotics, mission planning and designing the spacecraft, rovers and machinery required by the emerging space economy.
For more details and to sign up for upcoming Luxembourg Tech School programmes, click here.