a european hub for commercial space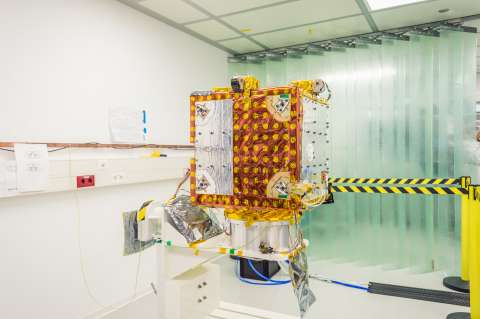 The space industry in Luxembourg includes private and public bodies, and is driven by a dynamic, multilingual and international workforce. Many of the players presented here are well known beyond the borders of the Grand Duchy, their capabilities acknowledged by the international space community. And their numbers are steadily growing.

Today, the Grand Duchy is home to approximately 50 companies and research labs, employing more than 800 people. The space sector's contribution to the nation's GDP is among the highest ratios in Europe.
The space industry in the Grand Duchy continues to diversify, with three identifiable segments:
The space segment, manufacturing of satellite and instrument structures, system integration of micro-satellites, electric propulsion for satellites, robotic payloads, in-space manufacturing, composites, RF payloads, FPGA.
The ground segment, ground stations development, mechanical and electrical ground support equipment, communication networks, operations.
The service segment, teleport services, satellite-based media and telecommunications services, risk management services, data analytics, environmental applications and services, aeronautical information services, analytics platform.