MASTERS DEGREES
The University of Luxembourg offers two unique space-related masters degrees, each substantially different from the programmes offered by other institutions.
Interdisciplinary Space Master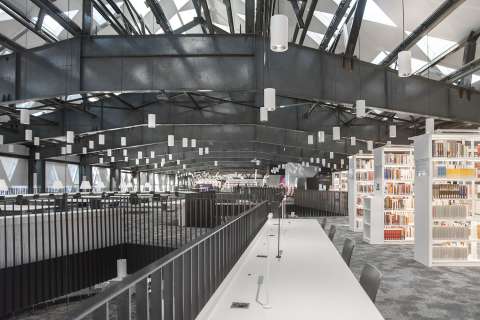 The new two-year Interdisciplinary Space Master programme strikes an innovative balance between business and technology learning. From rocket science to the management of space-related businesses, students acquire the range of skills required by the Luxembourg space industry, while also developing the entrepreneurial mind-set required to succeed in the fast-developing space resources sector.

The programme covers all aspects of the space value chain and engineering elements. It also provides business and management tools to equip students to launch their own space businesses or contribute in non-technical aspects for existing companies.
Luxembourg-based space companies also contribute to the syllabus and offer internships in the fourth semester. The International Space Master programme is partly funded by the Luxembourg Space Agency. For details of the course and to register, visit the University of Luxembourg.
Master in Space, Communication and Media Law
The Master in Space, Communication and Media Law combines a range of courses on space law, international and European satellite communication law, media law, electronic communications and e-commerce law, intellectual property law, as well as data protection law. It covers these areas on international, European and national level.
Over the course of the programme, students acquire complete expertise in the regulatory aspects of space, communication, ICT and media law within an exciting and developing field.
The programme equips students with essential theoretical, practical and analytical skills to excel in the fast-paced legal world of a continuously developing field. It provides ample opportunities for development in the public and private sector, as well as in academia. For more information, click here.