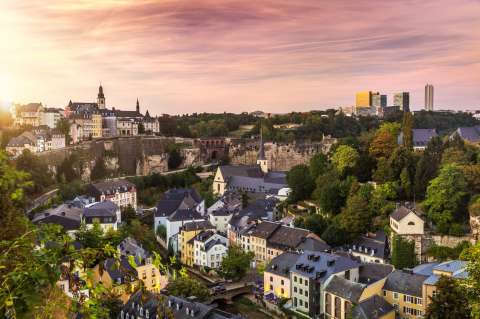 Luxembourg is an excellent location for any company looking to launch or scale up its business.
Luxembourg is an excellent gateway for the dissemination of products and services in Europe and well beyond. It offers a favourable business climate, a stable and reliable economic and political environment, an outstanding digital infrastructure and a highly efficient logistics hub.
The country's international and multilingual workforce is another highlight, and its attractive work environment and high quality of life makes it interesting for employers as well as employees.
Would you like to know more about the opportunities that Luxembourg could offer? Need assistance with setting up your company?
Download the brochure "Ten good reasons to choose Luxembourg" to discover further details.