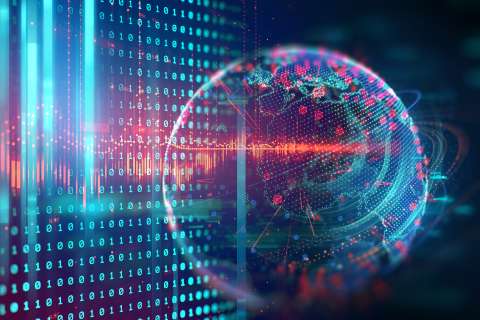 Conscious of the opportunities offered by a data-driven economy and the importance of developing exascale supercomputing facilities in Europe, Luxembourg is leading a major European project involving high-performance computing and big data-enabled applications, in order to develop a sustainable ecosystem around digital capabilities.
The ability to combine massive computing power with data generated by multiple sources including satellites and space exploration as well as the Internet of Things will create new applications with the potential for significant economic change. The result promises substantial benefits in areas including environmental risk monitoring, water resource management and intelligent support of agriculture.
This is why the Grand Duchy is leading a European big data-enabled 'smart space' and e-mobility testbed involving partners from more than one industrial sector.
Access to Space
Data collected through space infrastructure are becoming more and more critical for applications and services developments. Therefore, a performant and easy access to data is essential for enterprises willing to develop their business. The LSA Data Center is just a first step to facilitate access to space data with the aim to stimulate the use of these data by businesses in the environment, maritime, meteorology, agriculture, mobility, aviation and health sectors, among others.
Moreover, Spire Global, one of the world's largest space-to-cloud analytics companies, launched in Luxembourg its Data Lake, making the country home to one of the world's largest data lakes for space data analytics. The Spire Data Lake is accessible free of charge to all start-ups, research institutes, and public agencies in Luxembourg. These entities are provided with sets of proprietary, differentiating, high-quality data for research and non-commercial product development activities. To request the access to the Spire Luxembourg Data Lake, please contact the Data Access Committee.
High-Performance Computing (HPC)
EuroHPC, based in the Grand Duchy, is an initiative co-financed by the European Commission and 28 countries, including Luxembourg, to provide Europe with an excellent ecosystem and high-performance computing (HPC) infrastructure by the end of 2020.
Meluxina will be focused on user needs. It will be used for research, personalised medicine and e-health projects, but also to meet the needs of companies, in particular SMEs and start-ups. A specific competence centre will guide and support companies with limited competences in this field. The HPC will be hosted and managed by LuxConnect and will have a capacity of 10 petaflops (or 10,000,000,000,000,000 computing operations per second).