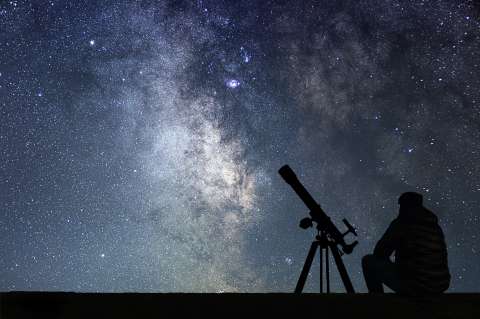 Luxembourg is a catalyst for collaboration, technological innovation and the commercial development of space, bringing together the expertise and financing required to create a sustainable space economy of the future.
Today, the Luxembourg space sector's contribution to the nation's GDP is amongst the highest in Europe.
In line with its determination to create a solid, vibrant and innovative space sector, Luxembourg has developed an overarching space policy.

The objectives are to develop the Luxembourg space ecosystem and create synergies with businesses and organisations outside the space sector, encourage the development of key skills and expertise, and develop Luxembourg and its space sector internationally.
A space strategy based on 4 pillars:
Expertise
Knowledge and experience to create new space industries
Since the 1980s, Luxembourg has created a satellite telecoms infrastructure connecting first Europe - then the world. Today, Luxembourg space companies deliver TV and radio broadcasts, communications and data traffic around the globe, and develop high-tech components for satellites, advanced materials and equipment for space travel.

The SpaceResources.lu Initiative was launched in 2016 as the next step in supporting the development of a more diverse and vibrant space economy, helping to cement Luxembourg's status as one of Europe's commercial space innovation hubs.
Find out in our Space Directory what Luxembourg offers and which space companies are here already.
Innovation
Nurturing entrepreneurial space research and business
Luxembourg is dedicated to promoting Research and Development into new technologies and materials that could transform traditional industries and lower significantly the cost of developing the space economy. The country is an incubator for commercialising new ideas, too, linking the University of Luxembourg and the Luxembourg Institute of Science and Technology with businesses throughout the space industry and related sectors.
Luxembourg's digital innovation strategy makes it also a prime mover of Europe's exascale high-performance computing project, Meluxina, providing the big data analytical capability needed to power space applications and the internet of things.
Skills
Building a talent pool for a new economy
The emerging space economy demands a broad range of new skills. Luxembourg already hosts an international workforce and offers a range of programmes developed with the academic, research and business communities to create a pipeline of talent in the space sector - for example the unique Interdisciplinary Space Master, the Master in Communication and Media Law, as well as graduate training and internships at the European Space Agency and in the national space industry.
Find more details here about educational opportunities and careers in the Luxembourg space sector.
FUNDING
Financing the future space economy
In recent decades, Luxembourg has supported the commercial space industry with a combination of policy and funding initiatives aimed at encouraging innovation and entrepreneurship within a high-tech ecosystem showcasing space-related businesses at its heart.
Financial support may be provided to specific projects to complement equity and loans. Luxembourg offers substantial assistance to academic and private sector research projects through national R&D grants. At the European level, Luxembourg is an active participant in the programmes of the European Space Agency and the European Union to help companies transform innovative ideas into products and services.
Together with a group of private and public investors, the Luxembourg government is participating in the establishment of a space fund as a standalone investment instrument capable of investing directly into promising space tech ventures with economic spillover to Luxembourg.
For more information about the wide range of funding programmes, click here.