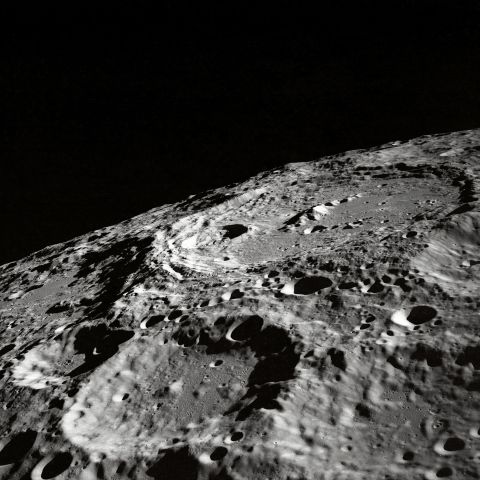 The European Space Resources Innovation Centre (ESRIC) in Luxembourg was established in August 2020 by the Luxembourg Space Agency (LSA) and the Luxembourg Institute of Science and Technology (LIST) as a national innovation centre in the field of space resources. The European Space Agency (ESA) joined ESRIC in November 2020 as a strategic partner.
The creation of ESRIC follows a Memorandum of Cooperation in the field of space resources that was signed between ESA and the Government of Luxembourg in November 2019. It is part of the SpaceResources.lu initiative launched by the Government of in 2016 with the aim to create a favourable ecosystem for the development of activities related to the exploration and use of space resources.
Unique of its kind, ESRIC aims to become the internationally recognised centre of expertise for scientific, technical, business and economic aspects related to the use of space resources for human and robotic exploration, as well as for a future in-space economy.
ESRIC partners with public and private international players in this field in order to create a hub of excellence for space resources in Europe.
ESRIC's activities are based on four main pillars: space resources research and development; support for economic activities; knowledge management and community management.
Research
Research is at the heart of ESRIC's mission to build a future in-space economy. ESRIC's world-class labs and testing facilities attract talent and expertise from around the globe to undertake pioneering R&D, here in Luxembourg.
Business
ESRIC will support commercial initiatives from established players and high tech start-ups, enabling technology transfer between space and non-space industries and encourage public-private partnerships and new initiatives. Technology spin-offs and innovative business models are key.
Knowledge
New research leads to new insights. New legislation opens new avenues. New technology creates new possibilities. Providing a source of up-to-date information encourages an open and collaborative environment, one in which new ideas can thrive and businesses emerge.
Community
ESRIC connects people and businesses, ideas and funding, ambitions and challenges by creating an open, collaborative environment in which the space resources community can enjoy the free exchange of ideas as they grow together.
More information can be found on ESRIC website.