At European level, Luxembourg is an active participant in the programmes of the European Space Agency (ESA) and the European Union to help companies transform innovative ideas into products and services.
esa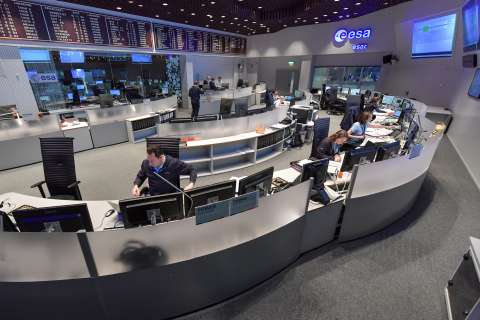 Luxembourg's participation in ESA opens up access to European support programmes for Luxembourg-based companies, covering technology or applications for telecommunications, navigation, Earth observation and space safety.
Programmes
All Member States of ESA, including Luxembourg, contribute financially to mandatory programmes and general services in proportion to their gross domestic product (GDP).
The major mandatory programmes are the Science Programme and the Basic Technology Development Programme.
In addition, Luxembourg contributes to a number of optional programmes:
Click here to find out how to get support in the frame of the ESA programmes.
ESA Industrial policy: doing business with ESA
Industrial policy and geographical distribution play an important role in the European Space Agency's procurements. One of the main elements in ESA industrial policy is the set of rules relating to geographical distribution or fair return, namely towards small and medium-sized enterprises.
To guarantee fair access to its programmes for all categories of companies, ESA has designed and implemented a set of clauses, known as the C1-C4 clauses, which are applied for certain types of procurement.
To learn more on how to do business with ESA, click here. Specific measures put in place for SME's, can be consulted here.
OTHER EU PROGRAMMES

Research and innovation projects are often collaborations between researchers and companies that cross national borders. Innovative space companies or research laboratories can participate in various European programmes, depending on their profile and development strategy. Funding is available for collaborative projects, but also for single small- and medium-sized enterprises. Getting access to all this information is complicated. Therefore, it is important to have a main structure providing guidance, practical information and assistance.
The Luxembourg Space Agency, together with its partner Luxinnovation, can help you with regard to EU funding programmes, including:
For more details on the range of funding programmes, contact the Luxembourg Space Agency economic development team.