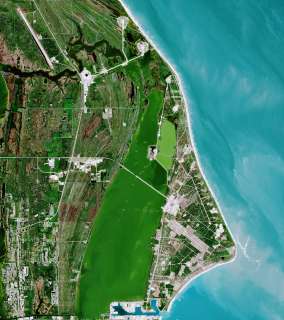 The LSA Data Center is a key element of the Luxembourg Space Agency's strategy to broaden access to space-related data.
It offers reliable, fast and intuitive access to some of the data streams from the European Copernicus Earth Observation programme, which collates information from the EU's Sentinel satellites, as well as from air, sea and land sensors on Earth.
Accurate data with practical applications
The LSA Data Center supports the development of new products and services that rely on accurate Earth observation data. Detailed optical and radar imaging data have a multitude of potential applications, from environmental management and helping to understand and mitigate the impact of climate change to ensuring civil security.
New products that rely on these data are of increasing importance to businesses in sectors including agriculture, insurance and finance, aviation, road traffic management, public transport, maritime services and meteorology.
Access
The LSA Data Center provides users with search and download access to a fully indexed and referenced real-time geo-catalogue, established with products from the Copernicus Sentinel 1 and 2 satellites. Users can query the archive and download data sets using criteria including time, location, orbit and cloud coverage. The information is provided on a full, free and open access basis through standard and premium access levels.
Premium access, granted by the Luxembourg Space Agency, offers high-performance access to Luxembourg entities. To get this premium access, please contact the LSA economic development team.