A vibrant space economy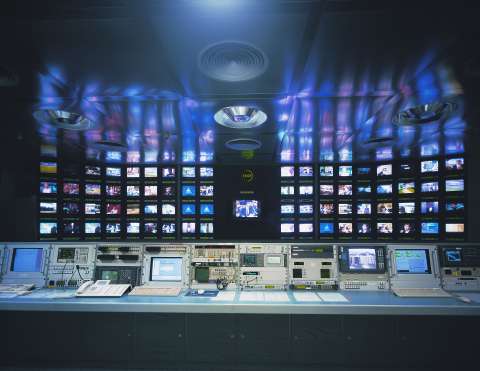 For more than three decades, Luxembourg has been at the forefront of commercial and co-operative initiatives, shaping a vibrant space economy in pragmatic and progressive ways.
Luxembourg possesses a rich history and experience in space technology, communications and innovation, backed by unswerving public commitment to entrepreneurship and business development. With government support, the country's space businesses have been instrumental in building a high-value European and global broadcasting, communications and connectivity infrastructure.
Since the 1980s, Luxembourg has created a satellite telecoms infrastructure connecting first Europe - then the world. Today, Luxembourg space companies deliver TV and radio broadcasts, communications and data traffic around the globe, and develop high-tech components for satellites, advanced materials and equipment for space travel.
Now the Grand Duchy is leveraging its longstanding expertise and international renown in the sector to construct a business base for the next steps in humankind's exploration and use of space.
It all started with radio frequencies
The utilisation of space-based technologies, especially in communications, represents a strand of innovation running through the country's economic DNA since a national resource, the country's radio frequencies, were used for the distribution of commercial radio programming. In 1929, Compagnie Luxembourgeoise de Radiodiffusion (CLR) was granted a licence by the government to use long-wave radio frequencies.
CLR began broadcasting from high-powered transmitters in French, German and later English, rapidly attracting audiences in other countries, and in doing so pioneered the cross-border broadcasting industry. CLR subsequently became Compagnie Luxembourgeoise de Télédiffusion and obtained TV broadcast rights to launch Télé-Luxembourg for viewers in Belgium and France in 1955.
Today known as RTL Group, the company has grown into Europe's leading cross-border commercial television and radio broadcaster and one of the world's largest TV production businesses.
Launching the space broadcasting revolution
In the mid-1980s, Luxembourg's government joined with industry experts to pioneer the commercial use of satellite communication technology to distribute television and radio programming via spacecraft in geostationary orbit 36,000 kilometres above the equator.
After radio and TV frequencies, orbital positions for satellites secured by Luxembourg were the next resources for the country to tap. The government fostered the creation of a new company based on a public-private partnership to provide satellite broadcasting across Europe: Société Européenne des Satellites, known as SES.
SES launched its first Astra satellite in 1988, enabling broadcasters to reach viewers directly through individual satellite dishes. This politically and technically audacious move enjoyed enormous commercial success and has become a catalyst for the evolution of the entire space ecosystem in Luxembourg.
As one of the world's largest commercial satellite service providers, SES today operates a network of satellites in geostationary and medium earth orbits, delivering TV and radio, internet connection, data and voice to homes, workplaces and mobile users around the globe.
The next step: becoming Europe's commercial space hub
For more than three decades, Luxembourg has been at the forefront of commercial and co-operative initiatives that have shaped a vibrant space economy.
In 2005, Luxembourg joined the European Space Agency (ESA) as a full member, laying the foundation for participation by the Grand Duchy's companies in ESA R&D programmes and space exploration projects. Today Luxembourg is one of the top five per capita contributors to ESA.
The most recent step taken by Luxembourg's Ministry of the Economy was the launch in 2016 of the SpaceResources.lu initiative, positioning the country as a pioneer in the space-based resources economy. In the coming years, the exploration and utilisation of space resources is set to generate attractive opportunities in Luxembourg and worldwide for established and start-up players in fields including materials science, additive manufacturing, remote sensing, communications, robotics, data analytics and artificial intelligence.