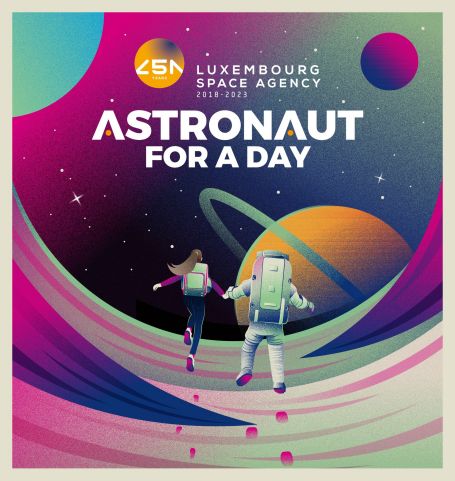 Organised by the Luxembourg Space Agency in collaboration with the Ministry of Economy, the Ministry of Education and the Ministry of Sports, the national competition "Astronaut for a day" aims to promote the space sector in particular among young people. The competition is open to all young people aged 13 years old minimum and who are enrolled in a school in Luxembourg.
The different stages of the competition are inspired by the selection process for professional astronauts used by space agencies around the world. The "Astronaut for a day - Luxembourg" competition will consist, among other things, of tests of logic and physical abilities which will be organised between March and July 2023.
The 25 finalists of the competition will be selected to be part of the "Astronaut for a Day" class and will become space ambassadors in their school community. They will experience a zero gravity flight on 28 September 2023.
The application procedure, the rules of participation, the timetable of the different selection stages of the competition as well as the frequently asked questions can be consulted on the astronautforaday.lu website.
APPLICATIONS FOR THE FIRST STAGE ARE NOW OPEN UNTIL MARCH 31ST.