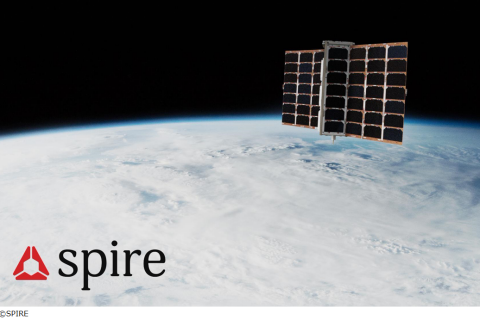 Spire Global, a leading global provider of space-based data and analytics, will merge with a special purpose acquisition company (SPAC) called NavSight Holdings to go public by Q2 2021.
The company, which started in 2012 with a Kickstarter campaign, established part of its activities in Luxembourg in 2018. The Luxembourg team is focused on ​Spire Weather, offering industry-leading model technologies and predictive product suites. Luxembourg is also home to Spire's Maritime business unit, which delivers AIS data APIs with built-in maritime intelligence to industry stakeholders.
Spire Global will list on the New York Stock Exchange (NYSE) under the ticker SPIR. The proposed transaction gives a value of $1.6 billion to the merged company upon transaction close.
The deal will provide a total of $475 million in funds for the company and is supported by a $245 million PIPE anchored by Tiger Global Management, BlackRock Advisors, Hedosophia, Jaws Estates Capital, and Bloom Tree Partners. Spire's existing stockholders will hold approximately 67% of the company after the merger.
"Spire was founded nearly a decade ago to help lead, inspire, and create the business of space-based data. Today, our proprietary data and solutions help customers solve some of earth's greatest challenges, including Net Zero and Climate Change adaptation. It has been immensely inspiring to see customers from all over the world turn to Spire's solutions to help them make decisions about their business with confidence and speed and we are excited about the continued growth ahead. This transaction funds these growth plans and allows us to pursue, on a more aggressive timetable, this massive and growing long-term opportunity ahead of us," said Peter Platzer, Founder and Chief Executive Officer of Spire.
More information on the official release.