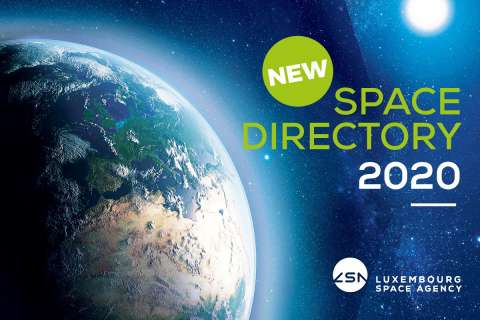 The Luxembourg 2020 Space Directory gives you an up to date picture of who is doing what in Luxembourg's expanding space sector
The space industry in Luxembourg now counts more than 60 companies and research labs, with about 840 people employed directly.
Produced by the Luxembourg Space Agency, the 2020 Luxembourg Space Directory gives you a unique insight into the companies, projects and people involved in this dynamic, high tech sector.
The directory dedicates two pages to each of the 60-plus space related businesses and research facilities currently working in Luxembourg.
Core business, products and services, clients, projects and research capabilities are all detailed, giving newcomers and established players alike a clear idea of where opportunities lie for co-operation and collaboration, sales and supplies.
Data at your fingertips
The Capabilities table breaks down the directory into a quick reference for the entire industry.
Divided into three segments: Space, Ground and Services, if you're looking for a supplier, collaborator, client or contact, this is where you'll find them fastest.
Download the 2020 Space Directory
Download your copy of the Luxembourg Space Directory and Space Capabilities table.