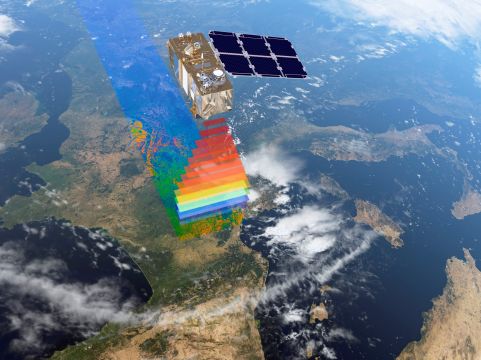 In May 2019 the Luxembourg Space Agency (LSA) launched the LSA Data Center to support businesses in Luxembourg with reliable, fast and intuitive access to data streams from the European Copernicus Earth Observation programme.
The goal of the LSA Data Center is to promote the development of products and services which rely on accurate Earth Observation data that are constantly updated. The detailed optical and radar imaging data has many possible uses, including the management of the environment, understanding and mitigation of the effects of climate change and ensuring civil security.
New products that rely on these data are of increasing importance to businesses in sectors including agriculture, insurance and finance, aviation, road traffic management, public transport, maritime services and meteorology.
We are pleased to announce that Sentinel-1 products are now available in the LSA Data Center. Like Sentinel-2 products, the Sentinel-1 data can be discovered, selected and downloaded from the LSA Data Center geo catalogue.
The repatriation of historical Sentinel-1 data is still on going, but as of today, the LSA Data Center offers an uninterrupted series of all Sentinel 1 product types from August 2017 until now. More details about the available data can be found on the LSA data center dashboard.
With more than 20.6 PB of Sentinel 1 and 2 data fully available online, the LSA Data Center is the biggest Sentinel Collaborative Ground Segment in Europe in terms of data available online and the only one with a full collection of Sentinel-2 products online.
Free Access
The LSA Data Center provides users with search and download access to a fully indexed and referenced, real-time geo-catalogue, set up with products from the Copernicus Sentinel 1 and 2 satellite constellations.
Users can query the archive based on criteria such as location, orbit or cloud coverage and download data sets accordingly.
This information is provided on a full, free and open access basis. There are two levels of access: Standard and Premium. Premium, granted by the LSA, gives high-performing access to Luxembourg entities.
For more information about the LSA Data Center: