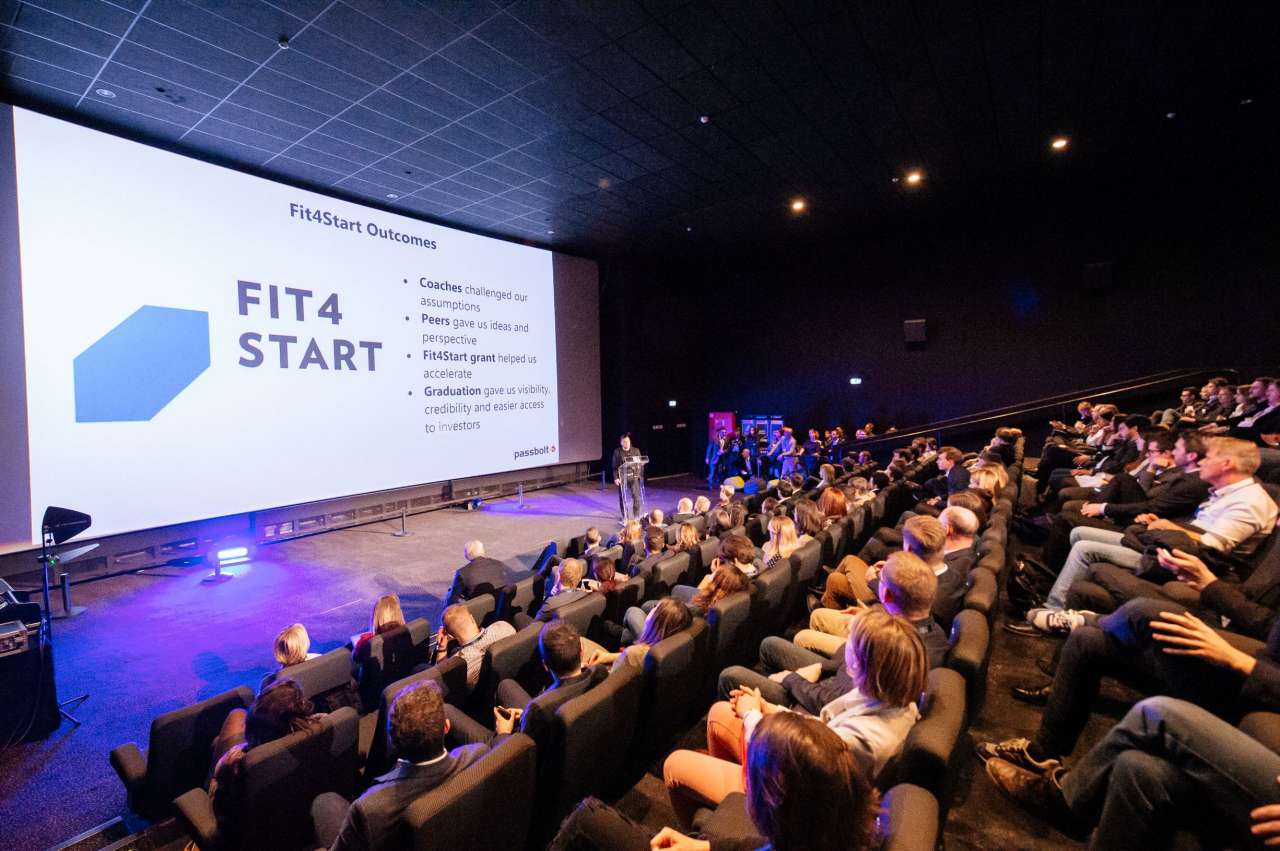 Fit 4 Start innovates! For its 9th edition, the national reference programme to support innovative young companies is open to start-ups active in the space sector. At the end of the call for applications which opens on Monday, 5 of them will be selected, alongside 10 companies active in ICT and 5 in health technologies.
In collaboration with Luxinnovation and in partnership with Technoport, Luxembourg City Incubator, the Luxembourg Space Agency (LSA) and the House of BioHealth, the Ministry of the Economy is leading the national reference programme Fit 4 Start to support innovative start-ups. The objective is to select the most promising start-ups and give them access to early-stage financing and personalised coaching.
Launched in 2015, Fit 4 Start first addressed Luxembourg and foreign start-ups in the information and communication technology sector twice a year. After a successful first pilot programme in the field of health technologies (HealthTech) at its 7th edition in the autumn of 2018, it is now opening up to space and more particularly to the downstream sector of value-added applications and services developed from space-based data combined or not with data from other sources, whether airborne, in-situ or from social networks.
Start-ups in the ICT, HealthTech and Space sectors or wishing to develop activities in them can express their interest in the 9th edition of Fit 4 Start, applications for which open on 8 July and will close on 16 August 2019.
For this new edition, 20 companies will be selected during the Fit 4 Start Selection & Graduation Day on October 3, including 10 ICT companies, 5 HealthTech companies and 5 Space companies.
The start-ups selected during the selection process will have access to:
a 16-week programme including coaching and weekly follow-up by Lean Start-Up experts;

collaborative workspaces within an incubator;

the possibility of benefiting from the services of other actors supporting start-ups in Luxembourg;

a grant of 50,000 euros.
The closing event, organised at the end of the programme, will also allow companies to present their project to partners and potential investors.
An additional grant of 100,000 euros is offered by the Ministry of the Economy to start-ups that have successfully completed the programme and have raised at least 50,000 euros of private capital.
The selected start-ups will benefit from specialised and sector-specific coaching. In the case of the Space programme, they will also benefit from Premium access to the LSA data centre, which contains data from the Sentinel 1 and Sentinel 2 Earth observation satellites of the European Copernicus system. They will also be eligible for an access request to the "Data Lake" of Spire Luxembourg. These are specific features that give this acceleration programme a unique character.
Applications can be submitted online until noon on 16 August 2019 at www.fit4start.lu. Pre-selected candidates will be informed on 2 September 2019.