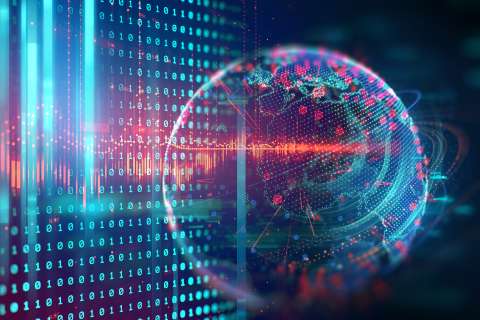 Governmental and institutional entities need to rely on satellite communications (SatCom) in many critical situations.
SatCom is an essential capability when terrestrial communication systems are not available and communication links need to be ensured and secured. Research conducted within the ENTRUSTED project aims at achieving a common understanding of governmental user needs for secure SatCom systems.
To bring theory into practice, the ENTRUSTED Consortium has prepared and conducted demonstrations of secure SatCom services.
Over 100 participants from 16 EU Member States and 11 EU institutions and agencies, invited by the ENTRUSTED Consortium, watched the showcase of GOVSATCOM services in action during the Live Demonstration Event in Rome on 2 March 2023.
Luxembourg's contribution to the project was twofold and included:
The implementation, together with the Italian Space Agency, of SatCom in emergency theatre,
A live record video of a demonstration operated in the context of a need for assistance in case of disaster and armed conflict, showcasing the capabilities of its national actors.
The live demonstration took place at the premises of the Italian Space Agency in Rome. Two types of terminals were displayed:
On-The-Pause (SOTP) – a manpack for civilian and military operations operating in X-band – presented by LuxGovSat, and a transportable vehicle-mounted terminal with a VSAT antenna operating in Ka-band – presented by Telespazio. The antenna dish of SOTP terminals needs to be pointed directly to the satellite during the entire operation.
On-The-Move (SOTM) – a vehicle-mounted mobile terminal operating in Ka-band, presented by Telespazio. This mobile system supports connectivity and simultaneous voice and data communications while the vehicle is moving.
The live demonstration scenario aimed at showcasing a seamless service provision in an emergency field with communication links established with two different satellites and bands, i.e., X-band and Ka-band. This was an example of a back-up redundancy in terms of channelling, but also an answer to different physical characteristics and weather conditions.
The manpack terminal was connected to the GOVSAT-1 satellite, while both vehicle-mounted terminals were connected to the Athena Fidus satellite. Satellites were connected with their respective gateways in Luxembourg and Italy. The GOVSAT-1 gateway was also connected via a terrestrial network with the Fucino Space Centre (data centre). ASI conference room played the role of a coordination centre that manages and monitors operation in the field (i.e., operation HQ).
The first part of live demonstration took place in a conference room. Participants could observe and interact with persons from the Fucino Space Centre and users of terminals located outside of the building. Hence, it was demonstrated that terminals allowed to communicate with the coordination centre and provided internet connection for various kinds of communication applications in the field.
The second part of demonstration was conducted outdoors. Wi-Fi bubbles generated by all terminals allowed participants to stay connected using their smartphones while moving around the demonstration area.
Other demonstrations included:
Secure communications for national diplomacy network - implemented by Greece / Hellenic Ministry of Digital Governance and Ministry of Defence
Access to GOVSATCOM services for military users - implemented by European Defence Agency
The live record video has also been showcased during the Secure satcom downstream days in Prague , on 3&4 May 2023.