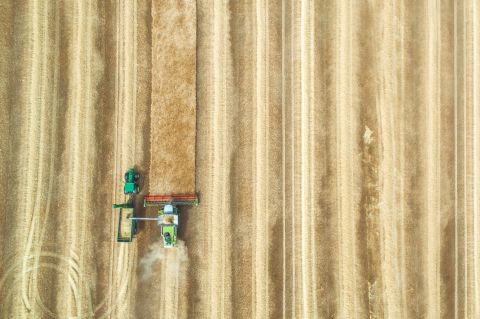 Have a creative idea for improving sustainable farming practices?
The Luxembourg National Research Fund and the Luxembourg Ministry of Agriculture, Viticulture and Rural Development (MAVDR) are looking for innovative solutions to help the country meet its environmental sustainability goals. Their joint call for proposals, part of a sustainable agriculture and food systems initiative, focuses on the following key areas:
Adaptation of Luxemburg's agriculture to climate change
Adaptation of local farming practices to improve their impact on water resources
Adaptation of local farming practices to improve their impact on biodiversity
Meeting new national and EU goals around the environment, biodiversity protection, and climate mitigation will take fresh strategies from every sector. The space industry, in particular, has the technology and global reach to make a deep impact on agricultural sustainability.
Space can play a crucial role in monitoring drought, land development, soil degradation, natural hazards and biodiversity protection using remote sensing and satellite imaging. Due to its accuracy and objectivity, the space industry is truly in a league of its own as a measurement tool—and it can offer a wide range of data in even the most difficult to monitor areas.
The call for proposals is open now, with a deadline of October 15, 2021. Get more info here and let space be part of the solution!