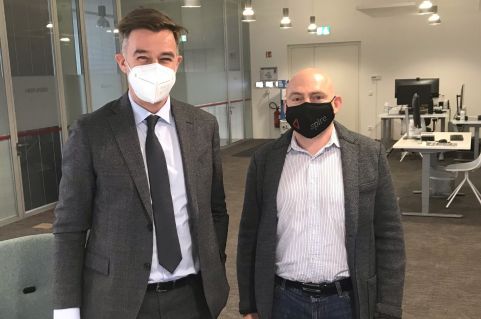 Spire Global, a leading global provider of space-based data, analytics and space services, announced it has completed its previously announced business combination with NavSight Holdings, Inc. to take Spire public. The combined company has been renamed "Spire Global, Inc." and its shares commenced trading on the New York Stock Exchange on August 17, 2021.
The company, which started in 2012 with a Kickstarter campaign, established part of its activities in Luxembourg in 2018. The Luxembourg team is focused on ​Spire Weather, offering industry-leading model technologies and predictive product suites. Luxembourg is also home to Spire's Maritime business unit, which delivers AIS data APIs with built-in maritime intelligence to industry stakeholders.
Upon closing, the combined company received approximately $265 million in gross proceeds, comprised of approximately $20 million in cash held in trust by NavSight and the proceeds of a $245 million PIPE. NavSight's shareholders approved the transaction at a shareholder meeting on August 13, 2021.
"We are excited to embark on our next chapter as a public company, and to continue to inspire, lead, and develop the business of space-based data," said CEO Peter Platzer. "Building upon our fully deployed, proprietary satellite constellation and global infrastructure, we are focused on strengthening our ability to provide our customers with more data, faster, so that they can make better informed decisions about their missions and businesses, as well as some of the most pressing issues facing humanity today, including climate change mitigation and adaptation."
More information on the official release.