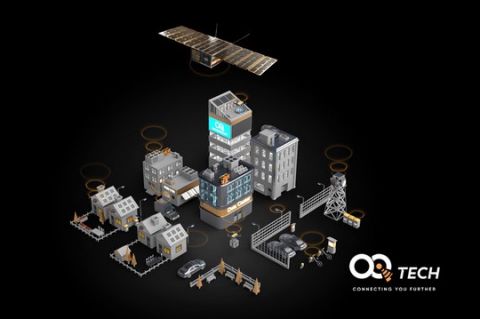 OQ Technology, a Luxembourg-based start-up aiming at providing global 5G Internet of Things (IoT) communication through satellites, is kicking off 2021 signing a 2 Million Euro ESA contract under the Luxembourg National Space Programme LuxIMPULSE.
The company has been on the quest of providing global IoT and machine communication through satellites since 2016. They aim at making millions of devices capable of connecting to the satellite network by developing a technology that is highly secure and scalable, and that follows the global 3GPP standard of cellular communication.
Following that standard, which is being shared by a large telecom ecosystem, allows OQ Technology to offer services at a reduced end-user cost by capitalizing on existing cellular hardware.
Having proved successful technology in-orbit demonstration during the last Tiger-1 mission, they are now going for an in-orbit pathfinder mission (MACSAT). The contract aims to foster Luxembourg and European space partnerships and involves the development of a 6U Nanosatellite, an advanced flight payload and user terminals, and their software stack.
OQ Technology will manage and operate the mission and the procurement of the satellite, while ensuring continuous satellite-based technology development and testing, in the lab and in orbit. They partnered up with another Luxembourg-based company, EmTroniX, that will be responsible for the payload and user hardware. The team is in discussion with candidate satellite manufacturers to join the project.
The project finally foresees the installation of a Luxembourg-based ground station in order to run spacecraft flight operations. This control center will be located in Leudelange.
The mission is planned for launch in 2021/2022 and aims to be a flagship for demonstrating advanced 5G IoT services in strategic satellite frequencies and for different end-customers.
More information on the OQ Technology press release.