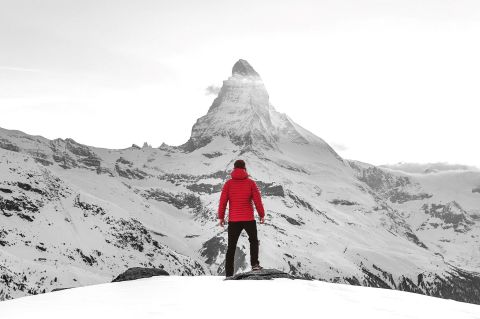 Orbitare, an innovative start-up based in Luxembourg and Switzerland, will work with Spire's Orbital Service to launch their first communication application called Spaceloop. Focus on the broad collaboration and innovation capabilities offered within the growing New Space community in Luxembourg, of which both companies are part.
What is Spaceloop?

Spaceloop has been designed and built in Europe to deliver easy and affordable IP communication to any location in the world– even in the most remote ones.
In simple words: Spaceloop is a service that will allow users to email, text and communicate wherever their journey takes them.
With this application, Orbitare intends to provide personal safety dedicated services and to fulfil the growing need for connectivity that has been witnessed over the few past years, both for social or professional reasons.
The development of Spaceloop is co-funded by the Government of Luxembourg within the Luxembourg National Space Programme LuxIMPULSE.
Next steps on Spaceloop's journey
The deployment of Orbitare's solution on Spire's nanosatellite constellation will start with two demonstration missions aiming at validating its communication protocols, in April and June 2021. In a second stage, both companies will be looking into further expansion of the Spaceloop service across other satellites in the Spire constellation, which will facilitate early and fast access to the market and further increase the reach of Orbitare's satellite fleet.
The collaboration will allow Orbitare to benefit from Spire's expertise and satellite network to launch its mission at a competitive price.
"Thanks to Spire's Orbital Services, the deployment of our commercial services will be significantly accelerated, allowing Orbitare to reach our customers at a much earlier stage. Moreover, running Spaceloop on Spire's satellites and ground stations gives Orbitare access to a much larger footprint at no additional capital expenditure. This partnership gives us a level of flexibility that is hard to find in the market.", says Luis Muñoz, founder and Managing Director of Orbitare.
About Orbitare & Spire.
Orbitare, created in 2017, aims at finding and developing applications of Space with a large and positive impact on society. Their first application, called Spaceloop" is a personal satellite communication network in Low Earth Orbit.

Spire Global is a ​next-generation​ data and predictive analytics company that collects data from space thanks to a constellation of more than 100 nanosatellites. It is one of the world's largest space-powered Earth Information companies.