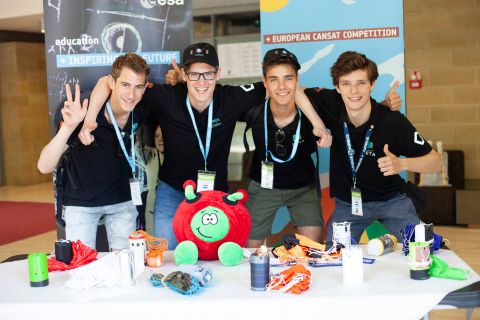 Young student passionate about space? This challenge is for you!
Your mission is to develop, build and test a mini-satellite with the dimensions of a beverage can.
A rocket will boost your satellite to an altitude of almost one kilometre.
The CanSat is then to descend to the ground on a parachute and complete science experiments during this time.

The necessary materials and coaching are provided for free to all participating teams.
The challenge is open to teams of 4 students from 14 up to 20 years old.
Winners will be qualified to participate in the European competition.
Information and registration:
http://www.cansat.lu