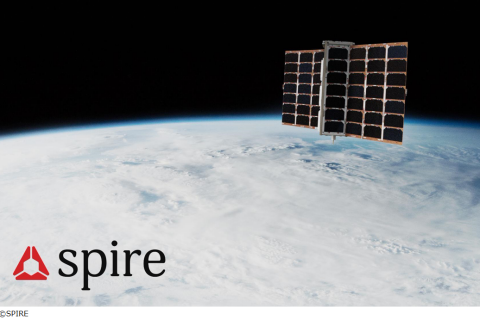 On 3 December at Web Summit 2020, the European Investment Bank (EIB), and Spire Global announced a venture debt financing agreement of up to €20 million.
According to the European Investment Bank, the financing supports Spire Global's nanosatellite development and launches, space infrastructure, data analytics, and high-skilled job creation in Luxembourg and the EU. It also represents the first-ever direct EIB financing for the emerging European "New Space" industry.
The financing will back capital expenditure and research and development (R&D) activities to further develop Spire's constellation of small satellites and high-quality maritime, aviation and weather space data and analytics. It will also back the development of new software applications for customers and create high-skilled jobs in Luxembourg.
The transaction follows the EIB's commitment to strengthen support for European space start-ups and cooperate with space agencies such as the European Space Agency, ESA. It is backed by the European Fund for Strategic Investments (EFSI), the main pillar of the Investment Plan for Europe.
Spire Global is active in the space data industry as a global data and analytics company that leverages proprietary satellite technology to forecast the weather and track maritime and aviation movements. It designs, manufactures and operates the world's largest constellation of small satellites.
EIB Vice-President Teresa Czerwińska, responsible for innovation and digitalisation said "Like many other sectors, space is undergoing disruptive changes driven by innovation and digitalisation. We shouldn't miss the opportunity to play a decisive role in the emerging New Space industry and reap the many benefits it can bring to the whole economy and Europe's future competitiveness. I am therefore particularly pleased about our agreement with Spire. For the first time ever, the EIB is directly supporting a highly innovative, disruptive start-up in the New Space sector. It shows that the European Union can attract late-stage, fast-growing companies that develop new business models and commercialise new technologies in sectors that will define our future."
European Commissioner for the Economy Paolo Gentiloni said: "The 'New Space' economy, which remains little explored by private entrepreneurs, offers great potential for economic growth and job creation. I am glad that the Investment Plan for Europe is extending its support to this promising sector. The EIB financing will help the Spire Global start-up to accelerate its R&D activities, expand its network for space data analysis and create many high-skilled jobs."
Peter Platzer, CEO and founder of SPIRE commented "Spire is pleased to be working with EIB to drive product innovation and scalability in Europe. Our satellite constellation is monitoring every point on the planet in near real-time, producing unique datasets that can be processed into decision-making tools that help to solve some of the world's biggest problems, such as achieving net zero emission targets, illegal fishing, excessive fuel consumption, early warning of extreme weather events, and more efficient movement of global resources. Europe has exceptional high-tech talent, including in data analytics, AI/ML, and product development, making it an ideal location for Spire to scale our team to meet new customer demands through product innovation. We applaud EIB's decision to fill the growth financing gap between early stage and mature companies, which positions Europe as a competitive location for technology start-ups and particularly attractive for business scaling."
Financing New Space
In its press release the EIB outlined that the global space economy has been growing at nearly twice the rate of the broader economy (pre-COVID) and is undergoing considerable changes. Many new private companies are entering this market that has long been dominated by government-run entities. According to ESA, every €1 invested in the space sector returns an average of €6 to the economy, making the sector essential for growth, competitiveness and high-tech employment. Space technology in orbit and applications on Earth are relevant across a large number of industries, including maritime, aviation, agriculture, natural resource management, insurance, financial trading and logistics.
Spire has been in operation since 2012 with institutional investors from around the world and locations in four countries. The company's data and analytics are backed by a wholly owned and developed constellation of more than 100 nanosatellites, global ground station network, and 24/7 operations. The support from EIB allows Spire to accelerate R&D investments and product innovation in Europe, leading to expanded customer capture and entry into new markets.
About Spire Global Luxembourg
Spire is a leading space data company and Earth solutions platform - building, owning and operating the world's largest multi-purpose constellation of commercial nanosatellites. Spire provides highly advanced tracking of the world's ships, planes and weather systems with the best-in-class near real-time coverage of the entire globe. https://www.spire.com