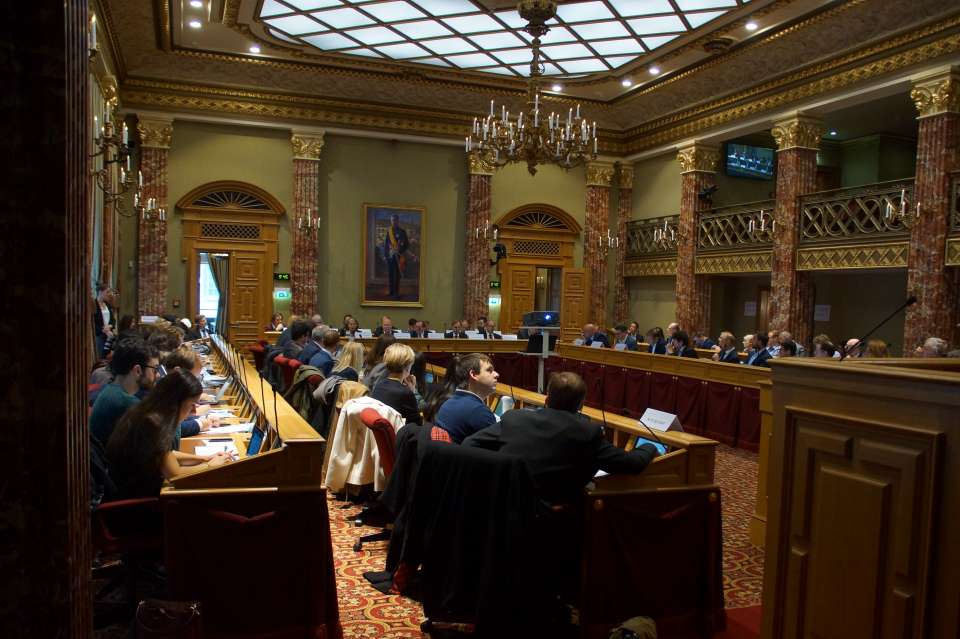 Under the European Commission's Joint Research Centre's (JRC) initiative "Science Meets Parliaments / Science Meets Regions", the University of Luxembourg (Faculty of Law, Economics, and Finance), the Luxembourg Space Agency and the Luxembourg Institute of Science and Technology (LIST) co-organised today a one-day conference titled Space Solutions for Sustainability on Earth at the Luxembourg Chamber of Deputies.
The aim of the conference was to raise awareness of the use of data from the European space programs Copernicus and Galileo to support Luxembourg's environmental policies by promoting a culture of evidence-informed policy making. This conference reaffirmed the potential of creating stronger links between the scientists, policymakers, the private industry and the civil society, who were amongst the participants. The event was opened by the President of the Luxembourg Chamber of Deputies Fernand Etgen, University of Luxembourg rector Stéphane Pallage and Vice-dean of the Faculty of Law, Economics and Finance Isabelle Riassetto, as well as the CEO from LIST Thomas Kallstenius. Amongst the speakers were the European Commission JRC representatives addressing the importance of the use of the European space programmes for environmental applications, and Luxembourg Space Agency CEO Marc Serres.
During the afternoon sessions, speakers from the public and private sector coming from Belgium, the Netherlands, Luxembourg, amongst others present different case studies about agriculture and disaster management, as well as mobility and transport. Panel discussions addressed the gaps, challenges, and opportunities for Luxembourg in the application of space technologies to reach the sustainable development goals (SDGs).