CORE BUSINESS
Bradford Space develops technologies to export the NewSpace philosophy, and the increased value proposition it has already offered in LEO, to beyond LEO applications, such as GEO, lunar and interplanetary space. This accelerates the cadence of scientific exploration and enables new business uses in these frontiers.
We offer affordable and high-performance avionics whose robust and performing nature makes them well-suited for both deep space and demanding near Earth orbit applications.
We produce the Comet propulsion system which is a launch-safe and cost-effective electrothermal propulsion system offering the ideal balance of cost and performance. Comet uses water as propellant which allows it to be handled and fuelled at the factory with ease. Its highly flexible interface is easy to integrate into small satellites and to operate on orbit.
PRODUCTS AND SERVICES
An avionics solution – a modular system suitable for deep-space or high-performance smallsats in the 30-300kg (dry) mass range with a 5+ year lifetime, consisting of any combination of:
robust flight computer
high performance computational platform (with full-scale OS)
power control and distribution unit (that supports high-power loads such as electric propulsion, radar payload or drive motors)
high-power radio transponder with navigational ranging that works out to 1AU
propulsion electrical control unit aimed at monopropellant thruster solutions
The Comet – a water-based propulsion system for small LEO spacecraft

Non-toxic, safe for humans and launch vehicles
More thrust with less electrical power
Highly-flexible interface suitable for a wide range of spacecraft sizes
Zero failure in-orbit
Space heritage since 2018
TECHNICAL MEANS
Design, test, qualification and integration of electronics, RF and non-toxic propulsion systems.
MAIN CUSTOMER
Commercial and institutional small satellite manufacturers from all over the world.
MAJOR SPACE PROJECTS
Design and developments of deep-space avionics & propulsion systems.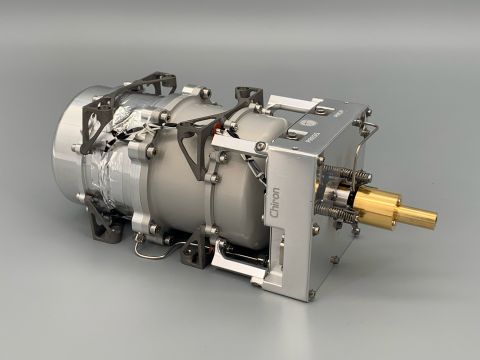 Comet 1000 Water-based Propulsion System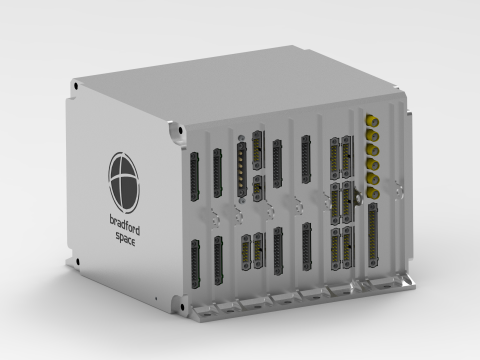 Example Configuration of the Bradford Avionics Suite