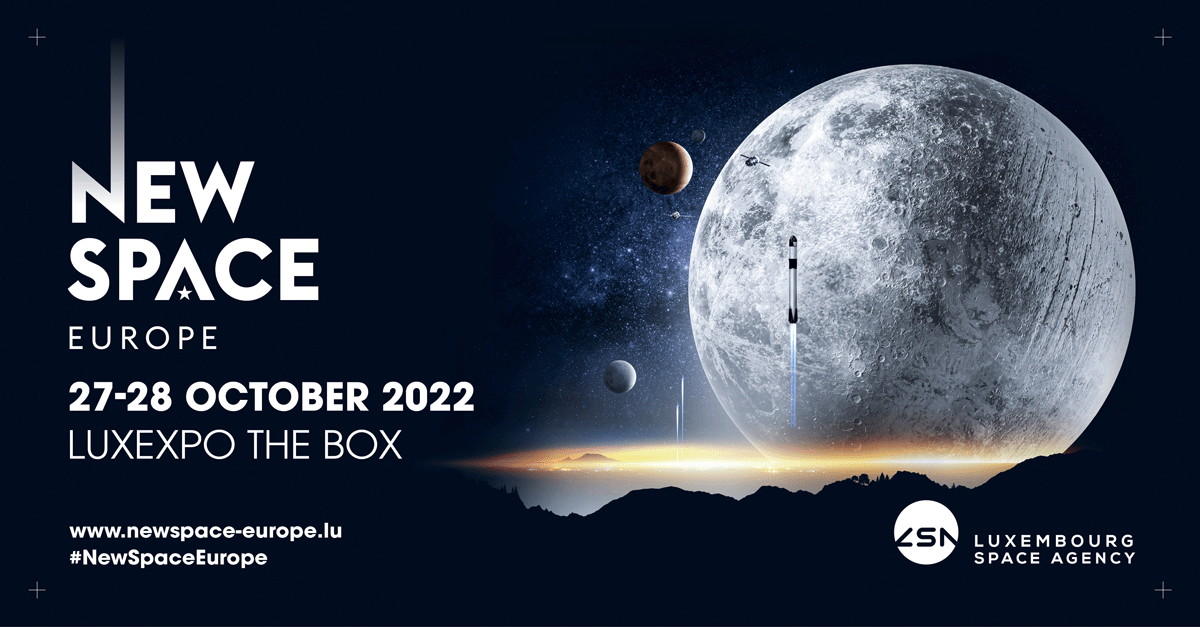 Organized on an annual basis, the NewSpace Europe conference is the perfect occasion to network with representatives of start-ups, space agencies, investors and managers involved in the new space economy. It also aims to highlight the contribution of the space sector to the development of terrestrial activities, such as agriculture, maritime transport, or the automotive sector among others.
With more than 800 participants overall, last year's hybrid event featured a wide range of space experts, pitches, and innovations.
PRACTICAL INFORMATION
When : 27-28 October 2022
Where : Luxexpo The Box, Luxembourg
Agenda and info on the conference website.
Register here.