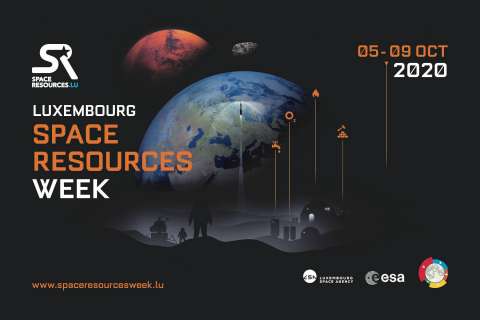 Luxembourg will hold the 2nd edition of the Space Resources Week from 5 to 9 October 2020*. It will include the Mining Space Summit and the ESA ISRU workshop. A 2nd edition of the "Professional development course" might be organised as well.
The detailed programme of the Space Resources Week 2020 will be published here.
* We are taking all developments concerning the coronavirus (Covid-19) very seriously and monitor and analyze the outbreak of the virus continuously. Event dates can be subject to change.