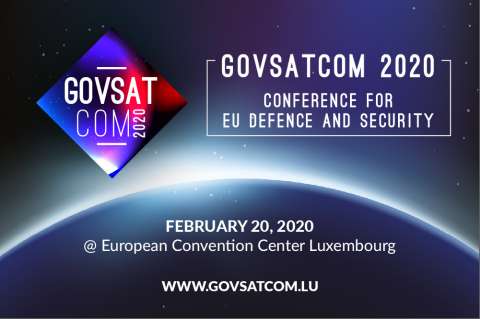 GOVSATCOM – Conference for EU Defence and Security
The GOVSATCOM conference Luxembourg will take place in Luxembourg on 20 February 2020. GOVSATCOM has become a key event on the agenda of the International SATCOM actors from the satellite, governmental, institutional and defence fields. The 2019 event gathered more than 400 participants and around 25 speakers.
The LSA is a sponsor and will have a stand at the conference.
You can register here and find out additional information in our latest article about Govsat and the future of secure satellite communications.
Interview Patrick Biewer, CEO Govsat